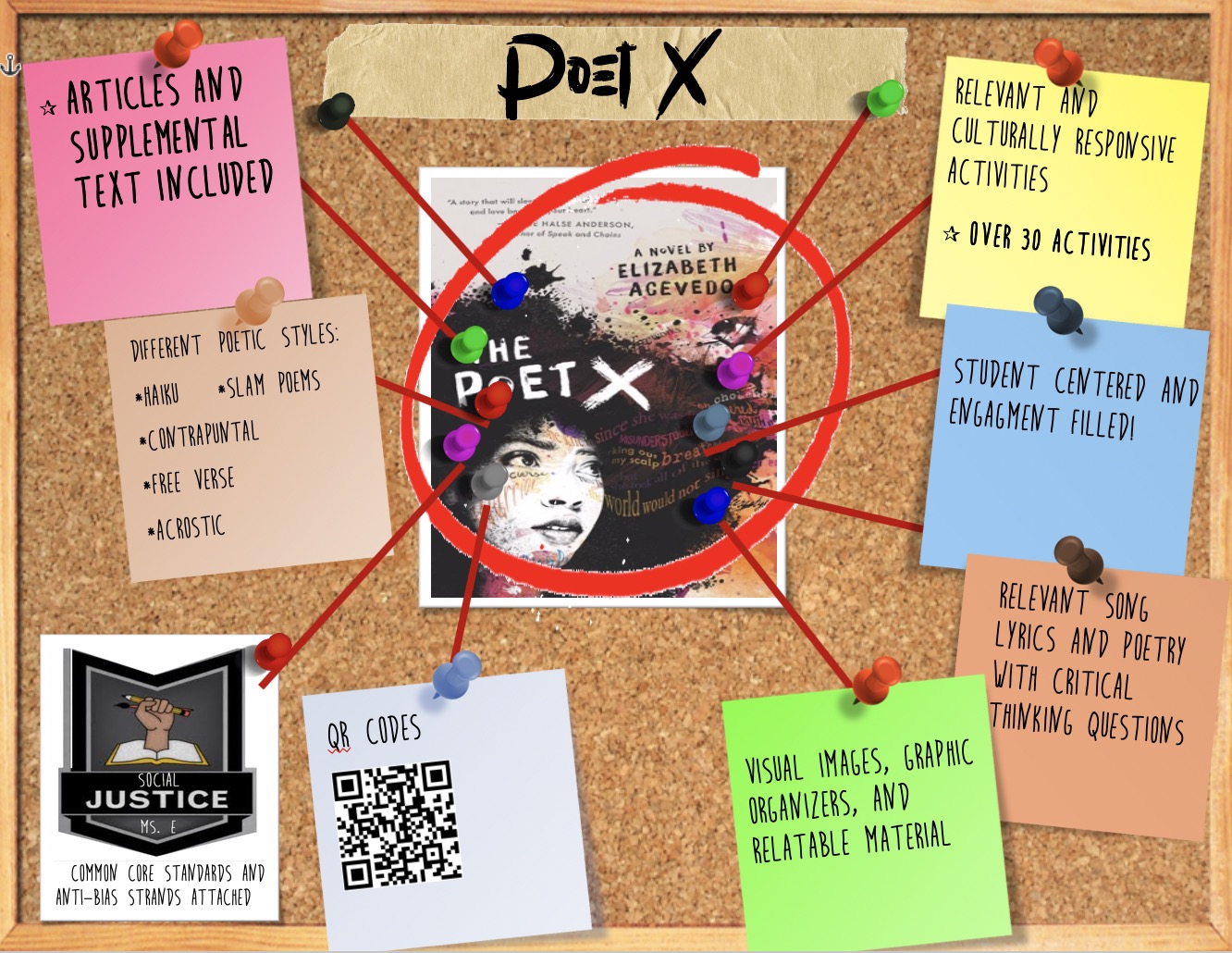 Shop
POET X
✨This book is a must read and should be required text!!
✨I have created a bundle that tackles many of the issues raised in "Poet X" (guilt, shame, freedom, family values, friendship, faith, identity, visibility, etc.) OVER 40 ACTIVITIES!!
✨Students will be able to write poetry (haiku, acrostic, free verse, etc.) and engage with the text. This bundle is meant to give students the space to relate to Xiomara and analyze different elements of this beautiful story.
✨You will be able to use all of the activities in chronological order or pick and choose what activities are most suitable for your students. There are a few articles that can be used as a discussion soundboard as well. I estimate this bundle will be about a 3-4 week unit.
✨This unit was made with the hopes of inspiring students to write and understand the freedom that can come with poetry and artistic expression.